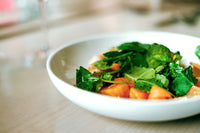 Functional Medicine Health Coaching
Live with energy, joy and true passion for life.
Learn skills to live a healthy, active, motivated life.
I love to see people reignite their flame within.
We all want to thrive and live our best life. 
National Board Certified Health and Wellness Coach
Health and Wellness coaches partner with clients seeking to enhance their well-being through self-directed, lasting changes, aligned with their values.
I am one of ten in Australia to hold this qualification.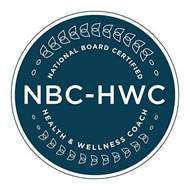 Testimonials
Yvette is a truly gifted coach. She is deeply insightful and someone who has the capacity to link parts of your life's puzzle together in empowering ways. Working with Yvette had made my life richer. If you want to see change, start working with her as soon as possible to see new possibilities unfold.

Todd - Coolum
"I loved that Yvette was there to support and guide me in all areas of life, from stress reduction to nutrition to movement and carving out time to live a full, happy and connected life in alignment with my core values."

Ash- Forrest Glen
I got so much from my coaching sessions, it really has helped me to transform my life. I am now surrounded by amazing people that help me achieve my goals.

Fiona - Noosa
About me
 Hello my name is Yvette Wensley.  I am a Functional Medicine Health Coach. I have studied with Chris Kresser who is based in the U.S.  I was taught how to support my clients through Functional Medicine.
As you may know Functional Medicine is a very different approach to care, one that addresses the root cause of a illness instead on relying on drugs to suppress symptoms. It corrects the mismatch between our bodies and our environment through diet and lifestyle interventions. 
I work with my clients to design their very own Wellness Vision.  I work closely with them to see them reclaim back their health and live with vitality.    
After working in the Health Industry for over 30 years as a Registered Nurse, Midwife and Lactation Consultant. I have become quite passionate about health and living fully.
A favourite quote I love to describe my role as a Health Coach ~
" A Health Coach is a Guide from the Side not a Sage from the Stage" 
I walk alongside my clients drawing on their resources to design their life, then live at their best!
I am a Mother of three children who loves ocean swimming, mountain climbs and getting away in 'TRIXIE' my vintage caravan.